Bessie L. Rife
March 17, 2018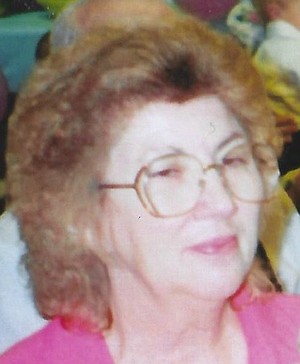 Bessie L. "Bess" Rife, age 74 formerly of McCaskill, Arkansas passed away in Bossier City, Louisiana Friday, March 16, 2018. She was born December 29, 1943 in Hope, Arkansas to Allen Randolph and Eula Irene McLin Haddix.
She was Baptist and served in the food services of the Hope School District.
Bess was preceded in death by her husband Richard Rife; son Briant Owen; parents; two brothers, Alfred and Glen Haddix; two infant sisters; four infant brothers.
Mrs. Rife is survived by her four sons, Keith Campbell (Deidra) of Hooks, TX, Floyd Campbell of Bossier City, LA, Larry Campbell (Sally) of McCaskill, AR and Joshua Rife (Amanda) of McCaskill, AR; three daughters, Regina Block (Doug) of Bossier City, LA, Cindy Hensley (Bob) of Hope, AR and Renee Rife of McCrory, AR; one sister, Cora Hughes (Rudolph) of Baker, LA; thirteen grandchildren; nine great grandchildren; and numerous nieces and nephews.
Graveside Service will be held Sunday, March 18, 2018 at 2:00pm in Macedonia Cemetery in Hope with Bro. Bruce Short officiating under the direction of Herndon-Fuqua Funeral Home Hope.