ERMA MARTIN
March 17, 2018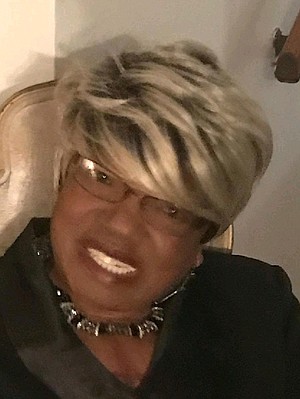 QUEEN CITY, Texas—Erma Dell Childs Martin, 82, of Atlanta, Texas, died Tuesday, March 13, 2018, at her son's home.
Mrs. Martin was born June 10, 1935. She was a member of First Baptist Church, Atlanta. She was preceded in death by her husband, Leroy Kenneth Martin; and one son, James Howard Martin.
Survivors include four sons and two daughters-in-law, Pafko Martin and Darnell Martin of Atlanta, Lawrence Sr. and Marline Martin of Hutto, Texas, and Darryl I and Lamesha Martin of Duncanville, Texas; two brothers, Elmer Childs Jr. of Fairfield, Calif., and Herman Allen of Atlanta; one sister, Eula Childs of Warren, Ark.; 16 grandchildren; and 19 great-grandchildren.
Services will be 1 p.m. today at Enon First Missionary Baptist Church. Burial will be in Olive Branch Cemetery, Doddridge, Ark., under the direction of Queen City Funeral Home.
Online registration is at QueenCityFuneralHome.com.