NELLIE LYNCH
March 17, 2018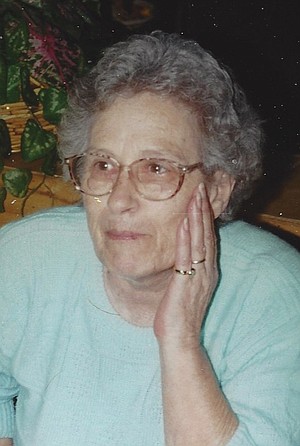 NAPLES, Texas—Nellie Arzana Lynch, 89, of Marietta, Texas, died Thursday, March 15, 2018.
Mrs. Lynch was born Jan.2, 1929, in Eunice, Mo. She was a homemaker and a Baptist. She was preceded in death by her husband, Donald Darrell Lynch; and one grandchild, Brian Arey.
Survivors include two sons and daughters-in-law, Darrell and Annette Arey of Maryland and Donnie and Gloria Lynch of Mount Pleasant, Texas; one daughter and son-in-law, Brenda and Perry Richardson of Marietta, Texas; five grandchildren; and a number of other relatives.
Graveside services will be 1 p.m. Monday at Bridges Chapel Cemetery with Clay Potter officiating. Burial will be under the direction of Harrison Funeral Home.
Visitation will be from 6 to 8 p.m. today at the funeral home.