SHARON BECKETT
March 17, 2018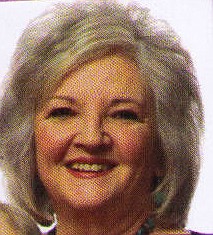 Sharon Ann Carpenter Beckett, 67, of Texarkana, Ark., died Thursday, March 15, 2018, in a Tyler, Texas, hospital
Mrs. Beckett was born Dec. 31, 1950, in Marshall, Texas. She was a homemaker and a member of Highland Church of Christ.
Survivors include her husband, Norman Beckett of Texarkana; one daughter and son-in-law, Nicole Kathlyn and Craig Schnorbus of Covington, Ky., two sons and one daughter-in-law, Joseph Charles and Cassel Talley of Austin, Texas, and Jason Beckett of Katy, Texas; one sister, Freddie Sue Hale of Longview, Texas; and two grandchildren, Georgia Anne Talley and Mitchell Dunne Talley.
Funeral services will be 10 a.m. Monday at Texarkana Funeral Home, Arkansas, with Chris Hooten officiating. Graveside services will be 3 p.m. Monday at Colonial Gardens Cemetery, Marshall, Texas.
Visitation will be from 3 to 5 p.m. Sunday at the funeral home.
Memorials may be made to Highland Church of Christ, 1705 Highland Ave., Texarkana AR.
Online registration is at texarkanafuneralhome.com.