Erick Edmisten
May 17, 2018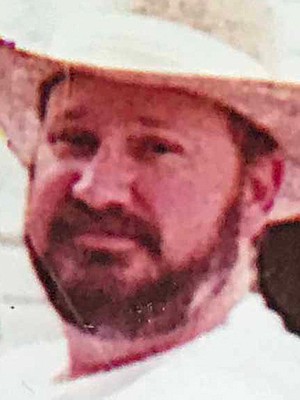 Erick Edmisten, 58, of Hot Springs, passed away May 13th, following a lengthy battle with pulmonary fibrosis and cancer.
Erick was a member of the Church of Christ.
Erick is survived by daughters Erica Jackson (Brett), Emily Partridge (Nick), grandson, Brycen Jackson, and former wife Becky Edmisten. Erick is also survived by his Aunt Patricia Canada, his Uncle Warren Edmisten, Cousins Bill, Bonnie, and Adam Stovall, as well as other family and friends.
In lieu of flowers, the family asks that you consider a memorial to Little Rock Friends of the Animal Village at 7401 Colonel Glenn Rd, 72204, Stop Animal Cruelty, PO Box 1522, Malvern, AR 72104 or your favorite organization.
A memorial service will be held at Hot Springs Funeral Home on Saturday, May 19th at 11:00 a.m, officiated by David Formby.
Arrangements are with Hot Springs Funeral Home.
Online condolences at www.hotspringsfh.com.