Norvell Allen
May 17, 2018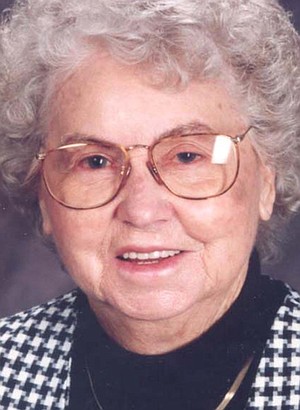 IDABEL, Okla.—Norvell S. Allen, 95, of Harris community, Okla., died Monday, May 14, 2018, in Texarkana, Texas.
Mrs. Allen was born Aug. 13, 1922, in Harris community. She was a homemaker and a member of Pleasant Hill United Methodist Church. She was preceded in death by her husband, Horace E. Allen; and two grandsons, Brock Allen and Jerry
Allen.
Survivors include four sons and daughters-in-law, Harlan and Maxine Allen and Dwight and Elsie Allen of Harris community, Okla., Roger and Jo Allen of Hooks, Texas, and Howard and Marvis Allen of New Boston, Texas; one daughter and son-in-law, Sharon and Parker Powell of Fulton, Ark.; nine grandchildren; 27 great-grandchildren; 17 great-great-grandchildren; and a number of other relatives.
Services will be 11 a.m. today in White Family Funeral Home with Ed Walker officiating. Burial will be in Harris Cemetery with White Family Funeral Home.
Online registration is at whitefamilyfh.com.