ALEE JOHNSON
May 18, 2018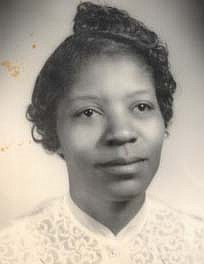 Alee Johnson, 94, of Texarkana, Texas, died Thursday, May 10, 2018, in Sugar Land, Texas.
Ms. Johnson was born Oct. 5, 1923, in Emerson, Ark. She was a sales clerk.
Survivors include one daughter-in-law, Cecelia Johnson of Sugar Land, Texas; four grandchildren, Corey, Antoinette, Jakea and Laurn of Houston; one great-granddaughter, Noah, of Rosenburg, Texas; one nephew, Elston Strong of Little Rock.
Services will be 10 a.m. Saturday at Mount Orange Baptist Church with the Rev. Quincy White officiating. Burial will be in Chapelwood Memorial Gardens Cemetery under direction of Richardson Hill Funeral Home.
Visitation will be 9 a.m. to 10 a.m. Saturday at the church.