GEORGIA CRUMP
May 18, 2018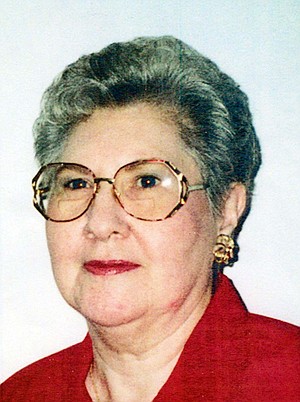 Georgia Louise Tate Crump, 90, of Texarkana, Texas, died Saturday, May 12, 2018, at a local hospital.
Mrs. Crump was born April 6, 1928, in Horatio, Ark. She was a charter member of Hillcrest Baptist Church, formerly Lakeside Baptist Church. She was preceded in death by three husbands, Chester Lee Johnson, Charles Robert Castleberry and Alton L. Crump.
Survivors include one brother, James W. Tate; one sister, LaTance Hankins; and a number of other relatives.
Services will be 2 p.m. Saturday at East Funeral Home, Downtown, with the Rev. Phillip Dunn officiating. Burial will be in Memorial Gardens Cemetery.
Visitation will 1 p.m. to 2 p.m. Saturday at the funeral home.
Memorials may be made to Hillcrest Baptist Church.
Online registration is at eastfuneralhomes.com.