HELEN BARKMAN
May 18, 2018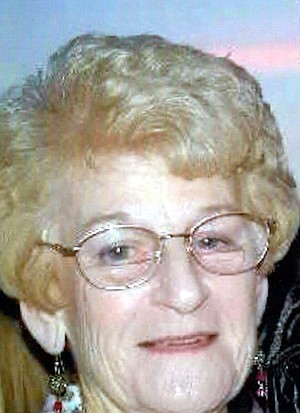 Helen Barkman, 85, of Texarkana, TX passed away May 16, 2018 at her home. Mrs. Barkman was born August 15, 1932 in El Dorado, AR.
She was preceded in death by her dad and mom, Louis and Nellie Caver; one son, Howard Todd Barkman; sister, Sybil Louise Bowman; brother, Louis Caver; sister, Emily Gene Pennock; and brother, Paul D. Caver.
Survivors include her husband, Henry Barkman, Sr.; son and daughter-in-law, Henry Barkman, Jr. and his wife, Michelle; grandson, Jake Barkman; sisters-in-law, Sarah Barkman and Clarice Caver; and brother and sister-in-law, Bill and Mary Caver; and a number of nieces and nephews and other relatives.
Services will be 10 a.m., Saturday, May 19, 2018 at East Memorial Chapel - Moores Lane with Dr. David Holder officiating. Burial will be in Hillcrest Memorial Park under the direction of East Funeral Home - Moores Lane.
Family will receive friends Saturday, at the funeral home from 9 to 10 a.m., prior to the service.
Online tributes may be made at www.eastfuneralhomes.com or East Funeral Home Facebook page.