LILLIE SARGENT
November 19, 2018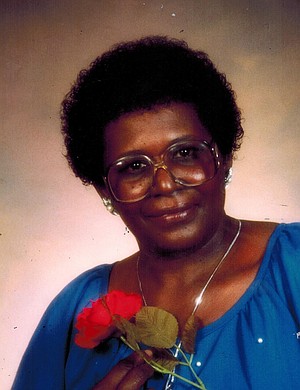 MAGNOLIA, Ark.—Lillie Mae "Honey" Sargent, 82, of Magnolia died Thursday, Nov. 15, 2018, in a local nursing home.
Mrs. Sargent was born Nov. 27, 1935, in Parksdale, Ark. She was a member of Mount Zion Baptist Church, where she was a youth directo and member of the Senior and Pastor's choirs. She was preceded in death by her husband, Freddie E. Sargent Sr.; one daughter, Linda K. Sargent; and one son, Willie Sargent.
Survivors include one son and daughter-in-law, Freddie E. Jr. and Ye Jauanda Sargent of Magnolia; two daughters and one son-in-law, Lillie Wright and Denise S. and Rickey Green of Magnolia; one brother; the Rev. Samuel H. Collins of El Dorado, Ark.; three sisters and one brother-in-law, Sarah Calton, Naomi Shepherd and Octavia and Roy Revels of Magnolia; 12 grandchildren; 17 great-grandchildren; and a number of other relatives.
Services will be 11 a.m. Wednesday at Mount Zion Baptist Church with the Rev. Wendell Colen officiating. Arrangements are under direction of R.L. Reed Funeral Home.
Visitation will be 5 to 6 p.m. Tuesday at the funeral home.
Online registration is at rlreedfuneralhome.com.