MARY McNEVIN
November 19, 2018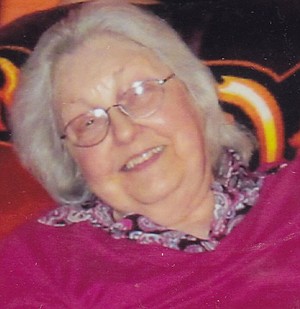 ATLANTA, Texas—Mary S. McNevin, 91, of Atlanta died Saturday, Nov. 17, 2018, in a local nursing home.
Mrs. McNevin was born Oct. 15, 1927, in New York City. She was retired from Red River Army Depot, a member of St. Catherine of Siena Catholic Church and a volunteer at Atlanta Public Library. She was preceded in death by her husband, John Robert McNevin; and one son, Michael J. McNevin.
Survivors include one son and daughter-in-law, Brian and Donna McNevin of Reeds Spring, Mo.; one daughter-in-law, Carolyn Endsley of Atlanta; 12 grandchildren; 25 great-grandchildren; and a number of nephews, nieces, and other relatives.
Mass will be 10 a.m. Tuesday at St. Catherine of Siena Catholic Church with the Rev. Stephen Duyka officiating. Burial will be in Holy Cross Cemetery, Texarkana, Texas, under direction of Hanner Funeral Service.
Rosary and visitation will be 6 to 8 p.m. today at the funeral home.
Online registration is at hannerfuneralservice.com.