CRYSTAL WILLIAMS-BURNELL
October 4, 2018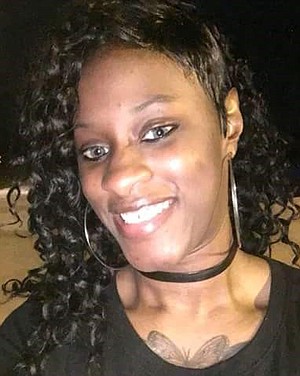 MAGNOLIA, Ark.—Crystal Denise Williams-Burnell, 27, of Lewisville, Ark., died Saturday, Sept. 22, 2018, at her home.
Ms. Williams-Burnell was born Aug. 15, 1991, in Hope, Ark. She was employed with Poulan, Nashville, Texas, and Dairy Queen, Texarkana, Texas, formerly employed with EZ Mart, Tyson Foods and Making Rainbows and a member of Haynes Chapel Baptist Church, Hope.
Survivors include her parents, Johnny Jr. and Mary Ann Williams of Lewisville; one brother, Johnny Williams III of Texarkana; one sister, Jennifer Williams of Texarkana; her grandparents, Arthur Featherston and Johnny and Edna Williams of Lewisville; one niece, Abrianna Nicole Williams of Texarkana; one goddaughter, Mia Williams of Nashville, Ark.; and a number of other relatives.
Services will be noon Saturday at Haynes Chapel Baptist Church with the Rev. Frankie Mitchell officiating. Burial will be in Cross Roads Cemetery, Lewisville, under direction of R.L. Reed Funeral Home.
Visitation will be noon to 4 pm. Friday at the funeral home.
Online registration is at rlreedfuneralhome.com.