FREDRICK GODFREY JR.
October 4, 2018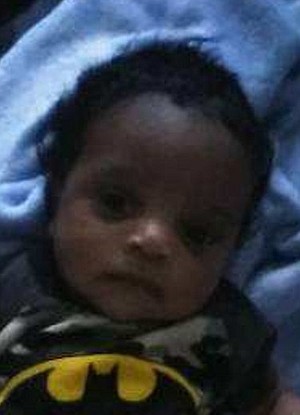 ATLANTA, Texas—Fredrick Earl Godfrey Jr., infant son of LaShundra Ivory and Freddie Godfrey died Tuesday, Sept. 25, 2018, in a Dallas hospital.
Fredrick was born Aug. 2, 2018, in Mount Pleasant, Texas.
Other survivors include one sister, Ta'Najah Godfrey of Mount Pleasant; his grandparents, Keshia Ivory of Mount Pleasant, Jeffrey Ivory of Douglassville, Texas, and Fred and Verdel Stafford of Longview, Texas; his great-grandparents, Mary Baugus and Vickie Hatley of Atlanta; and a number of other relatives.
Services will be 2 p.m. Friday at Christway Baptist Church with Jeffrey Nash officiating. Burial will be in Springhill Cemetery, Douglassville, under direction of Hanner Funeral Service.
The body may be viewed 10 a.m. to 5 p.m. today at the funeral home.
Online registration is at hannerfuneralservice.com.