Gloria Hill
October 4, 2018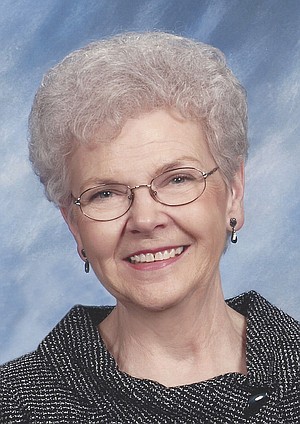 Gloria Jacquelyn "Jackie" Hill, 80, of Bentonville, AR passed away October 1, 2018, with her family by her side.
She was born to the late Coleman and Ida Belle Whitson, April 7, 1938, in Texarkana, TX. Jackie was a 1956 graduate of Texas High School and an active member in the church of Christ, where she served in a variety of roles throughout her life. Jackie retired from Regions Bank after 24 years of service.
She married Charles A. Hill in 1962, and they resided in the Texarkana area for over 45 years before she moved to Tennessee, then Arkansas, to be closer to family.
She is survived by two sons and daughters-in-law: Tony and Robin Hill of Sherwood, AR, and Jason and Melanie Hill of Rogers, AR; three grandchildren: Rebecca Hill, Max Hill and Charlie Hill; one brother, Johnny Whitson, of Cleveland, TX; and lifelong friend Sarah Barkman of Wake Village, TX. Jackie was preceded in death by her parents, her husband Charlie, son Charles Kevin, sister Judy Whitson and brothers Joe and James Whitson.
Visitation will be held on Thursday, October 4, 2018 from 6-8pm at East Funeral Home, 2807 Moores Lane, Texarkana, TX.
A graveside service will be held Friday, October 5, 2018 at 10 am at East Memorial Gardens 5200 E Broad St, Texarkana, AR 71854.
In lieu of flowers, the family asks that memorials be made to Highland Church of Christ, 1705 Highland St., Texarkana, AR 71854 or Circle of Life Hospice, 1201 NE Legacy Parkway, Bentonville, AR 72712 www.nwacircleoflife.com
Condolences may be sent to www.eastfuneralhomes.com.