MARY WATSON
October 4, 2018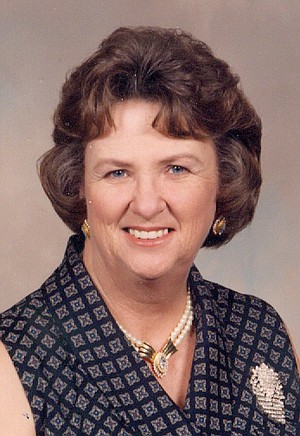 Mary Ellen Watson, 74, of Texarkana, Texas died Wednesday, Oct. 3, 2018, in a local hospital.
Ms. Watson was born Oct. 16, 1943, in Jacksonville, Texas. She was a retired registered nurse and a member of Echo Hills Baptist Church.
Survivors include one son and daughter-in-law, Philip and Linda Watson of Texarkana; one daughter and son-in-law, Laura and Joe McGee of Hooks, Texas; one sister and brother-in-law Sherry and Ivan Beckner of Wichita, Kan.; one sister-in-law, Macra Reed of Lone Star, Texas; and three grandchildren, Amber Martin, Patrick Watson and Drake McGee.
Services will be 2 p.m. Friday at Echo Hills Baptist Church with the Rev. Truman Campbell officiating. Burial will be in Chapelwood Memorial Gardens Cemetery under direction of Chapelwood Funeral Home.
Visitation will be 6 p.m. to 7:30 p.m. today at the funeral home.
Online registration is at chapelwoodfuneralhome.com.