GILLETTE McCLAIN
October 5, 2018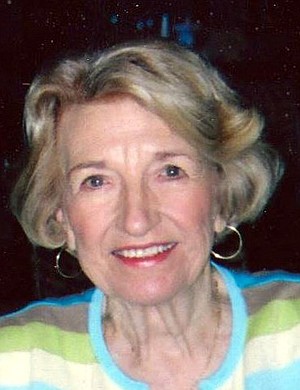 GILLETTE McCLAIN
Gillette McClain, of Texarkana, Texas, died October 1 of complications from a series of strokes. Helen Gillette Sutton McClain was born November 4, 1929, in Ashdown, Arkansas, to Hazel Thrash Sutton and Toland Sutton. She was preceded in death by her parents and her brother, Kenneth. She is survived by her husband of 67 years, Frank McClain, and her children, Suzy Benham (Jim), Margaret McEntire (Jay), Kenneth McClain, Jill Tackett (Andy), her grandchildren, Brooke Greenberg (Paul), Carter Malloy (Jenny), McClain McEntire (Jessica), Maggie Benham Gorsuch (Alex), Thomas McClain (Brittany), Andrew Tackett, Mary Katherine Rhine (Ethan), and James Tackett, as well as six great grandchildren and many nieces, nephews, and cousins. After graduating from Texas High School, Gillette attended Belhaven College in Mississippi, the University of North Texas, and the University of Oklahoma. Frank and Gillette married in 1952 and settled permanently in Texarkana in 1959. Gillette was a member of First Presbyterian Church, the Salvation Army Auxiliary, and the Sue Sanderson Garden Club, as well as other civic organizations. Gillette's family thanks Jeanie Anderson for her loving care.
Graveside service will be at 10am Saturday, October 6, 2018 at Hillcrest Memorial Park with a memorial service to follow at 11am at First Presbyterian Church, Texarkana, AR. Arrangements are under the direction of East Funeral Home-Moores Lane.
In lieu of flowers, memorials may be made to First Presbyterian Church, 516 Pecan Street, Texarkana, Arkansas, 71854.
Online tributes can be sent at www.eastfuneralhomes.com.