GLORIA HILL
October 5, 2018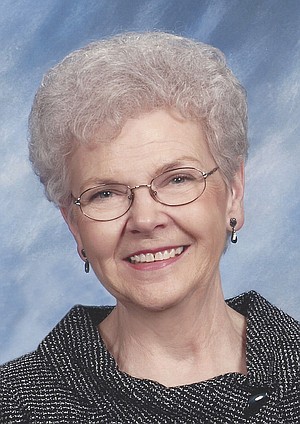 Gloria Jacquelyn "Jackie" Hill, 80, of Bentonville, Ark., died Monday, Oct. 1, 2018.
Mrs. Hill was born April 7, 1938, in Texarkana, Texas. She was retired from Regions Bank and a member of Church of Christ. She was preceded in death by her husband, Charles A. Hill; and one son, Charles Kevin.
Survivors include two sons and daughters-in-law, Tony and Robin Hill of Sherwood, Ark., and Jason and Melanie Hill of Rogers, Ark.; one brother, Johnny Whitson of Cleveland, Texas; three grandchildren, Rebecca Hill, Max Hill and Charlie Hill; one special friend, Sarah Barkman of Wake Village, Texas; and a number of other relatives.
Graveside services will be 10 a.m. today at Memorial Gardens Cemetery. Burial will be under direction of East Funeral Home, Moores Lane.
Memorials may be made to Highland Church of Christ, 1705 Highland St., Texarkana, AR 71854, or Circle of Life Hospice, 12o1 NE Legacy Parkway, Bentonville, AR 72712.
Online registration is ateastfuneralhomes.com.