MARTHA HOSEY
October 5, 2018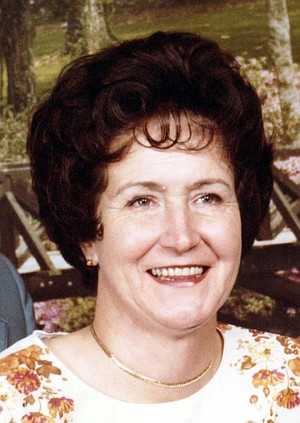 Martha Elizabeth Hosey, 83, of Texarkana, AR died Oct. 2, 2018 in Texarkana.
Mrs. Hosey was born Apr. 11, 1935 in Vick, AR. She was a retired nurse, dietician and a member of Tennessee Baptist Church. She was preceded in death by her husband William Dale Hosey. Survivors include two daughters & sons-in-laws, Charlotte & Dexter Creel of Rosedale, LA; Marjorie & Larry DeWitt of Fayetteville, AR; two sons and daughter-in-law, Angus Buras III of Rogers, AR; Joseph & Katherine Hosey of Texarkana, AR. Two brothers and sisters-in-law, B.W. & Gail Ferrell of Waldo, AR, Nolen & Joyce Ferrell of Crossett, AR and one sister Charlotte Buras of Galliano, LA. Eight grandchildren, Shidale Gremillion, Tommie Robin, Justin Gremillion, Blake Caudle, A.J. Long, Mason Buras, Micah Buras, William Hosey; numerous other relatives and one dog, Tinker Toy Hosey.
Visitation will be from 2:00 p.m. to 3:00 p.m. Saturday, October 6, 2018 at East Funeral Home-Downtown Chapel followed by a Memorial Service at 3:00 p.m. on Saturday, Oct. 6, 2018.
Memorials may be made to Dierksen Hospice, 5520 Plaza Drive, Texarkana, TX 75503.
Online tributes may be made at www.eastfuneralhomes.com.