MELL BAIRD
October 5, 2018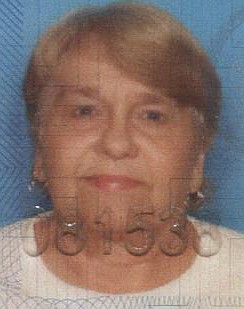 NEW BOSTON, Texas—Mell Marie Baird, 80, of Maud, Texas, died Saturday, Sept. 29, 2018, at her home.
Mrs. Baird was born Aug. 15, 1938 in Maud. She was a retired teachers aide with Maud ISD and a member of the Maud Church of Christ. She was preceded in death by her husband, Roy Jerrell Baird; and one daughter, Shelly Renae Hanson.
Survivors include two daughters and one son-in-law, Tammy Marie and James Seegers and Kimberly Ann Baird of Maud; six grandchildren, Dustin Hanson and Lauran Thompson of Maud, Kasey Kincaid of Dalby Springs, Texas, Okayla Johnson and Tre Collins of Texarkana, Kara Clark of Alabama; one special friend, Ruby Hamilton of Maud; 12 great-grandchildren; and a number of other relatives.
Memorial services will be 3 p.m. today at Maud Church of Christ with Charles Mancil officiating under direction of Bates-Rolf Funeral Home.
Online registration is at batesrolffuneralhome.com.