STEPHEN LANGFORD
October 5, 2018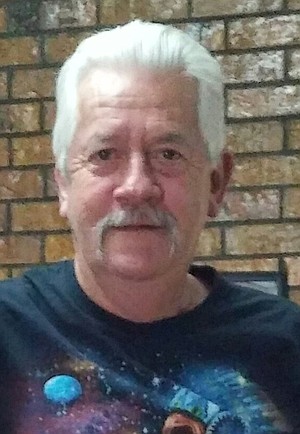 NEW BOSTON, Texas—Stephen Ray Langford, 61, of New Boston died Tuesday, Oct. 2, 2018, in a local hospital.
Mr. Langford was born May 24, 1957, in White Salem, Wash. He was retired from Red River Army Depot, a Baptist and an Army veteran.
Survivors include two daughters, Stephene Johnson of New Boston and Meri Hayden of Texarkana; one son, Eric Penny of DeKalb, Texas; one sister, Donna Smithson of New Boston; one brother, Lloyd Langford of New Boston; five grandchildren, Kyzia Johnson, Kortney Johnson and Krysta Page of New Boston and Reggie Hayden and Brittany Hayden of Texarkana; one great-grandson and a number of other relatives.
Memorial services will be 2 p.m. Sunday at Bates-Rolf Chapel.
Online registration is at batesrolffuneralhome.com.