Annette (Andie) Martin
October 18, 2018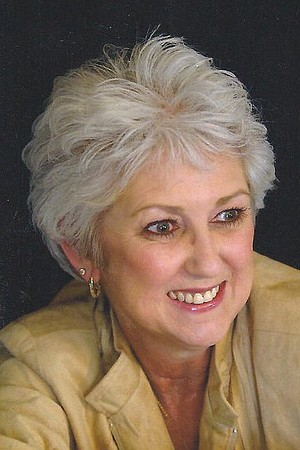 On Wednesday, October 10, 2018, Annette (Andie) Marie Martin passed away at the age of 62.
Andie was born February 26, 1956, to Hazel and Paul Brayman in England.
She attended Tarrant County College and Northeast Texas Community College where she studied journalism.
She worked at the Fort Worth Star-Telegram in the late 1980s.
She married Jim Martin on January 20, 1990. She moved to Marietta, Texas, where she enjoyed spending time on their private lake with her eight grandchildren. Countless weekends and holidays were spent barbecuing, swimming and Jet-Skiing with all of her family. She played Mrs. Claus every Christmas and always made the holiday special.
She wrote feature stories for the Texarkana Gazette's Bowie County Life pages from 2013 to 2017. She had a passion for writing and touched many with her stories.
She will be remembered most for her kind spirit and love for all animals and Rock-n-Roll music.
She is survived by the love of her life, Jim Martin; her brothers, Perry and Garry John; two stepsons; one stepdaughter; eight grandchildren; and six great-grandchildren.