BERTHA WILLIS-BARROW
October 18, 2018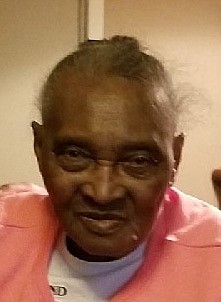 MAGNOLIA, Ark.—Bertha Mae Willis-Barrow, 96, of Taylor, Ark., died Saturday, Oct. 13, 2018, in a local hospital.
Mrs. Willis-Barrow was born Jan. 22, 1922, in Springhill, La. She was a member of St. Paul Baptist Church, Taylor. She was preceded in death by her husband, Jessie B. Barrow.
Survivors include one daughter, Rubbie Lee Barrow of Muskegon, Mich.; one daughter-in-law, Ruby Barrow; seven grandchildren, Cassandra Bell, Larrish Barrow, Stanley Willingham, Ray Barrow, Roxsan Madison, Keith Willingham and Keisher Willingham; and a number of other relatives.
Services will be 2 p.m. Friday at St. Paul Baptist Church with the Rev. Terry Johnson officiating. Burial will be in St. Paul Baptist Church Cemetery under direction of R.L. Reed Funeral Home.
Visitation will be noon to 4:30 p.m. today at the funeral home.
Online registration is at rlreedfuneralhome.com.