JERRY STUART
October 18, 2018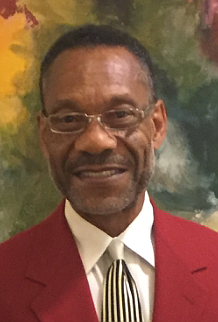 HOPE, Ark.—Jerry Richard Stuart of Little Rock died recently.
Mr. Stuart was born Sept. 7, 1958. He was employed with Glazier Distribution, former manager of Zales Jewelry, and a deacon and member of First Baptist Church, North Little Rock.
Survivors include his wife, Cynthia D. Stuart of Maumelle, Ark.; five children, Nikki Anderson of Hot Springs, Ark., Ramone Fossette Stuart of Louisville, Ky., Jerrica Stuart and Richedra Shaw of Benton, Ark., and Justin Stuart of Maumell; his father, Charles W. Stuart of Columbus, Ark.; two brothers, Dwight Stuart of Sherwood, Ark., and Charles Dwayne Stuart of Little Rock; and a number of other relatives.
Services will be 2:30 p.m. Saturday at Saratoga High School Gymnasium, Saratoga, Ark. Burial will be in Macedonia Cemetery, Columbus, Ark., under direction of Hicks Funeral Home.