WANDA LUCKEY
October 18, 2018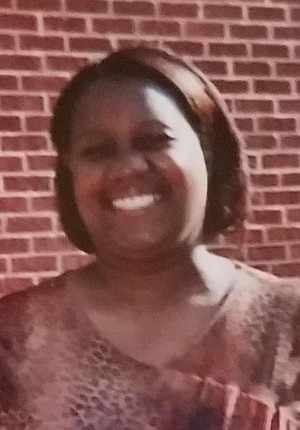 MAGNOLIA, Ark.—Wanda Faye Luckey, 46, of Lewisville, Ark., died Thursday, Oct. 11, 2018.
Ms. Luckey was born Dec. 17, 1971, in Lewisville. She was a secretary and member of St. James Baptist Church, Lewisville.
Survivors include one son, Whelan Deshane Luckey of Lewisville; her parents, Johnny and Edna Williams of Lewisville; five brothers, Robert Gaines, James Ward, Michael Williams and Johnny Williams of Lewisville and Mark Williams of Hope, Ark.; three sisters, Loyce Lloyd of Jacksonville, N.C., Tina Whitley of Lewisville and Christina West of Cedar Rapids, Iowa; and a number of other relatives.
Services will be 11 a.m. Saturday at St. James Baptist Church with the Rev. Roderick Trotter officiating. Burial will be in Old Town Cemetery under direction of R.L. Reed Funeral Home.
Visitation will be noon to 4:30 p.m. Friday at the funeral home.
Online registration is at rlreedfuneralhome.com.