MOSES HUDSON JR.
September 13, 2018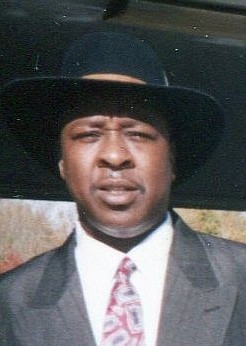 Moses Hudson Jr., 70, of New Boston, Texas, died Tuesday, Sept. 4, 2018, in a local nursing home.
Mr. Hudson was born Oct. 28, 1947, in Atlanta, Texas. He was a packer with Red River Army Depot, a deacon and member of Bethel Seventh Day Adventist Church and an Army veteran.
Survivors include his wife, Emma Hudson of New Boston; one daughter, Kendra Miller of San Diego; one son, Derrick Moses Hudson of Los Angeles; two stepsons, Jared Harrison of Cedar Park, Texas, and Devin Harrison of New Boston; two brothers, Danny Gulley of Waco, Texas, and Harold Johnson of Mount Pleasant, Texas; six sisters, Charline Walton and Thelma Hudson of Hughes Springs, Texas, Brenda Abrons, Bertha King and Lizzie Mae Brown of Lone Star, Texas, and Sherry Larry of Atlanta; six grandchildren.
Services will be 11 a.m. Friday at Bethel Seventh Day Adventist Church with Kenneth Edwards officiating. Burial with military honors will be in Chapelwood Memorial Gardens Cemetery under direction of Haynes Mortuary.
Visitation will be 5 p.m. to 6 p.m. today at the funeral home.
Online registration is at haynesmortuary.com.