LYNN PEAVY
September 19, 2018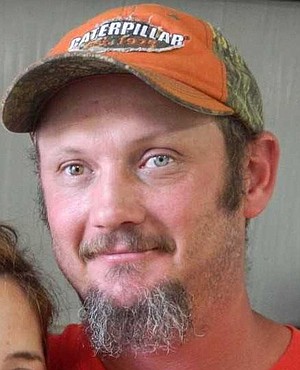 Lynn Allen Peavy, 45, of Fouke, Ark., died Monday, Sept. 17, 2018, in a local hospital.
Mr. Peavy was born Sept. 11, 1973, in Texarkana, Texas. He was a logger.
Survivors include his wife, Lacy Attaway Peavy of Fouke; two daughters, Skyla Peavy and Haven Peavy of Fouke; two sons, Marshall Peavy and Lyndan Peavy of Fouke; his parents, Billy and Marcia Peavy of Fouke; one sister, Gena Humphrey of Fouke; and his grandmother, Joan Peavy of Fouke.
Services will be 10 a.m. Friday at River of Life Worship Center, Fouke, with the Rev. Lavon Piker officiating. Burial will be in Independence Cemetery under direction of Texarkana Funeral Home, Arkansas.
Visitation will be from 6 to 8 p.m. Thursday at the church.
Relatives will be at the home of Joan Peavy, 1207 MC 208, Fouke.
Online registration is at texarkanafuneralhome.com.