MARGARET HADDOCK
September 30, 2018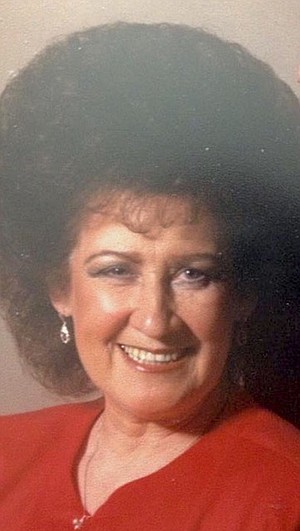 DeKALB, Texas—Margaret Louise Haddock, 87, of New Boston, Texas, died Thursday, Sept. 27, 2018, in a Mount Pleasant, Texas, hospital.
Mrs. Haddock was born June 17, 1931, in Princess Anne, Md. She was co-owner of Haddock Grocery and Station and owner of Music Country USA, New Boston. She was preceded in death by her husband, Horace Crew Haddock, in 2010; and one daughter, Rebecca McLain.
Survivors include one son and daughter-in-law, Mark and Priscilla Haddock of DeKalb; one daughter and son-in-law, Deborah and Doc Holloway of New Boston; one sister, Alice Culliphur of Siloam Springs, Ark; eight grandchildren; 15 great-grandchildren; three great-great-grandchildren; and a number of other relatives.
Services will be 3 p.m. today at Bates Family Funeral Home with the Rev. Fred Calhoun officiating. Burial will be in Avery Cemetery, Avery, Texas.
Visitation will be 2 p.m. to 3 p.m. today at the funeral home.
Memorials may be made to Gideon's International or Alzheimer's Alliance.
Online registration is at batesfamilyfuneralhome.com.