ADOLPHUS HINTON
April 6, 2022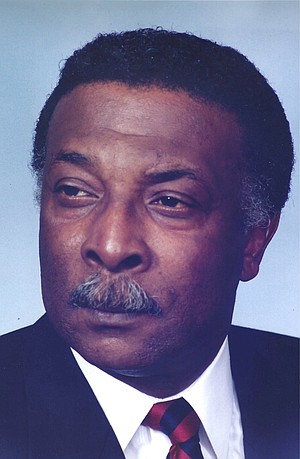 Rev. Adolphus Hinton, LTC, US Army Reserve, (retired), 81, was named "Adolph" by his parents, the late Adell Hinton (Grimes) & Halbert Hinton of Jacksonville, Texas and became affectionately known as "Al".
He was preceded in death by Berry McQueen-Hinton, Yolanda Hinton (Hopwood), Sylvia Faye Hinton (Traylor), his son, James Matthew Hinton, and his brothers, Joe, Charles, Odell, and Ardis Hinton.
He is survived by his sister Lula V. Hinton of Jacksonville, TX, sons, Kenneth A. Hinton, and Mark A. Hinton, M.D., daughter in-law, Veta I. Hinton, stepdaughters, Erica McQueen and Mishon Williams (Bouyer), seven grandchildren, one great grandson and other relatives.
He attended Fred Douglas High School where he graduated as the salutatorian in 1958. In 1962, he graduated from Prairie View A&M College while serving in the Army Reserve Officer Training Corps (ROTC) and majored in Music. In 1962, he entered the regular army as second lieutenant, and became a parachutist and combat infantry officer at Fort Benning, Georgia. He deployed to Củ Chi Base Camp in South Vietnam with the 25th Infantry Division from 1966-67 as an executive officer/adjutant. He was awarded The Purple Heart after being wounded-in-action by an enemy land mine explosion.
In 1968, Al moved to Texarkana, Texas after the City of Texarkana handpicked him to be the Assistant Director, then later, Director, Texarkana Model Cities Program from 1968-71. He was an Assistant Professor at Texarkana College until he retired in 1994. He retired from the U.S. Army Reserve as a lieutenant colonel, Public Affairs Officer, and was the Associate Pastor at Hopewell CME Temple and Associate Pastor, Canaan Baptist Church. Over the years, he was involved in a host of activities while he simultaneously served his God, country, family, and friends until he died on 25 Mar 2022.
Memorial services for Rev. Hinton will be 10 AM Saturday, April 9, 2022 at the Canaan Baptist Church Texarkana, AR under the direction of Haynes Mortuary Inc. Floral tributes may be sent to Haynes Mortuary 7238 W 7th St. Texarkana, TX. Online registration is available at www.haynesmortuary.com and www.porterloring.com.