LAWRENCE HILL
April 6, 2022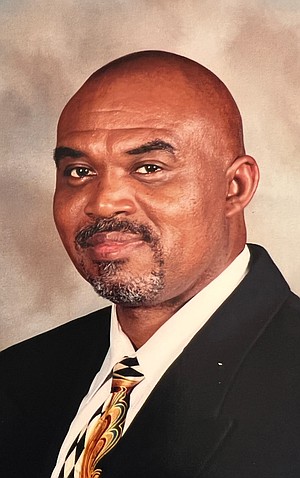 Lawrence Edward Hill was born on June 26, 1955, in Texarkana, TX, to the late Jessie R. Hill and Edessa Whitaker Hill. Lawrence's earthly journey ended on Friday, April 1, 2022, at Wadley Regional Medical Center in Texarkana, TX.
Lawrence accepted Christ at an early age and united with Clear Lake Baptist Church under the leadership of Rev. A.W. Williams. Through his Christian life, Lawrence continued to remain committed to Christian faith at New Town Baptist Church.
Lawrence was a 1973 graduate of Texas Senior High School in Texarkana, TX. After graduating, Lawrence started his career in the manufacturing industry at Cooper Tire in Texarkana, AR, where he successfully retired after thirty-six years of service.
In 1976, Lawrence married the love of his life, Brenda Walker Hill. As a dedicated Christian, he was a caring and loving husband, father, and grandfather. His greatest joys came from providing and spending time with his beautiful wife, three children, and two grandchildren.
Lawrence was known to all his friends as "Big L." His passion for many years was body building and working out in the gym where he acquired many friends, especially Mike Minton.
Preceding him in death are his parents, Jessie and Edessa Hill, and his sister, Kathy Lewis. He leave to cherish his memories: Brenda Hill, wife; three children, Keith Walker of Washington, D.C., Edward Hill of Texarkana, TX, and Tyronia Hill of Dallas, TX; two grandchildren, Cameron Pree and Rayah Rose Walker; two brothers, Charles Hill of Texarkana, Kenneth Hill (Sherry) of Utah; one uncle, Wesley Hill of Texarkana, TX; three nieces, Kimberly and Kristie Lewis of Houston, TX, and Ashley Whaley of Denton, TX; one nephew, Damon Keener of Shreveport, LA; a special friend, Will Coleman of Dallas, TX and several cousins and friends.
Visitation for Mr. Hill will be Friday from 2:30 – 4:30 at Haynes Mortuary. Funeral services will be 2:00 PM Saturday April 9 Transformation Center International 1111 Hazel St. Texarkana, TX.