PAULA NORMAN-BRASWELL
April 6, 2022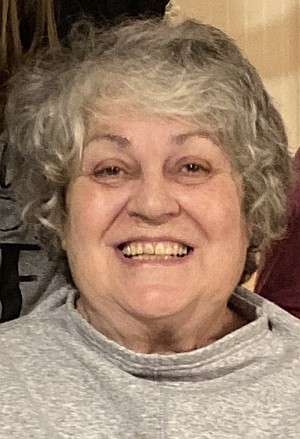 Paula Jean Norman-Braswell passed away peacefully at her home surrounded by her loved ones and her beloved dog, Wowzer, on Sunday, March 27, 2022 at the age of 75.
Paula was born January 11, 1947 in Mount Vernon, Texas and has resided in Redwater, Texas with her family for the past 37 years. She was well-known in town for her stained glass work with one of her largest jobs being the stained glass windows for St. Michael's Hospital in Texarkana, Texas. Paula is preceded in death by her parents, Paul Austin and Helen Ruth Norman.
Her free-spirited soul and kindhearted nature will forever be cherished in the hearts of son and daughter-in-law Ray and Carmen Underwood of Redwater, Texas, daughter Amy Knudsen of Redwater, Texas, and son Pete Braswell of New Boston, Texas; granddaughters Sheila West and husband Ryan, Skylaar Lacy and husband Hunter, Lindsey Cornish and husband Mason, Autumn and Gabbie Underwood, and Delaney Riley; great-grandchildren Kylie, Kolt, and Karsyn West; brother and sister-in-law David and Debbie Norman; nieces Lauren Lewis and husband Jason, and Audrey Norman all of Mount Vernon, Texas.
A celebration of life will be held privately with family and close loved ones at a later date.