Sharon Kaye Lummus
April 6, 2022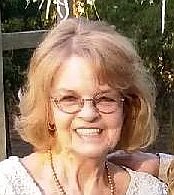 Sharon Lummus gained her heavenly wings on April 2, 2022, as Jesus called her home. Sharon was of Christian faith and loved the Lord.
Sharon was preceded in death by her parents, Mardis Fletcher O'Farrell and Dorothy Nell Lee and a step-father, L.M. "Buck" Lee along with two brothers, Leonard M. Lee and Barney R. O'Farrell.
Sharon is survived by her husband of 58 years, Jann E. Lummus of Ashdown, Arkansas. They enjoyed sitting on the front porch and watching the hummingbirds. They gardened together many a garden with lots of love. Sharon is also survived by her three children, Janette "Jan" Lummus of Texarkana, Arkansas, Daren Lummus of Texarkana, Texas, Susan Lunsford of Texarkana, Arkansas; six grandchildren and their spouses, Johnny Lummus of Aurora, Illinois, Kenny Lummus of Ward, Arkansas, Daren Lummus Jr. of Aurora, Illinois, Blake and Kimberlyn Erie of Fayetteville, Arkansas, Hannah and Avery Kuykendall of Texarkana, Arkansas, Lily Anderson of Texarkana, Arkansas; and five great-grandchildren. Sharon enjoyed all family gatherings with her children and grandchildren especially holidays. She is also survived by two sisters, Carolyn S. Osborne of Texarkana, Arkansas, and Becky and Robert Pool of Batesville, Arkansas. She also had many sisters and brothers-in-law on her husband's side that she dearly loved. Sharon enjoyed the times she spent with everyone at family gatherings or chatting on the phone with them.
Funeral services will be 11:00 am, Saturday, April 9, 2022 at the Hanner Funeral Chapel with Bro. Travis Young officiating.
Visitation will be Saturday, April 9, 2022, from 10 am to 11 am at Hanner Funeral Service.
Interment will be in Laws Chapel Cemetery.
Our family would like to extend special thanks to Carole Osborne, Monte and Cherry Crofutt, Lajuan Cross and the doctor's and staff who cared for Sharon. You all have been our angels during this time.
Guest registry is available at www.hannerfuneralservice.