Lucille Dendy
April 21, 2022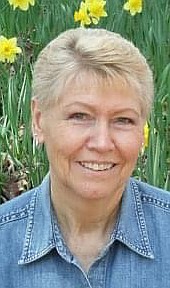 September 12, 1940 - April 19, 2022
Lucille (Laslie) Dendy, born September 12, 1940, in Palacios TX, passed from this life on April 19, 2022, at Hospice of Texarkana in Texarkana TX. She was 81 years old.
Lucille is preceded in death by parents William Laslie and Alvena (Kopecky) Laslie; infant son James Lee Partee; infant daughter Wendy Partee; brothers James Cole, Charles Laslie, Raymond Laslie, and Lonnie B Laslie; and sisters Florence Faulks, Mary Ann Griffith, Willie Mae Simpson, Vivian Turner, and Lillian Gladys Clement. She is survived by her loving husband Robert Dendy of Texarkana TX; sons Randall M Partee and wife Kay of Atlanta TX, and Kevin D Partee and wife Debbi of Nampa ID; daughters Rhonda K Williams and husband David of Maud TX, and Frances Dendy Mahaffey and husband James of Plano TX; brother Pat Brumbelow and wife Jean of Lampasas TX; sister Kathleen Hanks; grandchildren Justin Partee and wife Alissa of Maple Grove MN, Jeff Partee and fiancé Abigail Horst of Waldo AR, Matthew Williams of South Korea, Christopher Partee of Nampa ID; and great-grandchildren Carter Partee, Reese Partee, and Charlotte Partee, all of Maple Grove MN.
Simple pleasures in life brought great joy to Luci. She enjoyed nature and would often birdwatch and tend her flower beds. Luci loved to travel; Hawaii being her spiritual home. She loved all things antique, reading, spending time with her beloved family, and dancing in the kitchen with her husband. Luci will be greatly missed by the loved ones she leaves to cherish her memory.
A private family memorial service in her honor will be announced at a later date.