Billie J. Hiett
August 2, 2022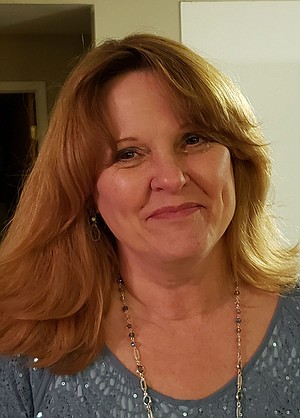 Billie J. Hiett, age 59, of McLeod, Texas, went to be with the Lord Thursday, July 28, 2022, at her residence surrounded by family. Billie was born July 13, 1963, in Jasper, Texas, to Charles and Alma Forse. She was a Piano Teacher; a Baptist by faith; and a former member of the Allegra Piano Club. She enjoyed gardening, writing, and was an artist but, seeding churches with new pianist was her passion. She was preceded in death by her daughter, Grace and her parents.
She is survived by her husband, Keith Hiett of McLeod, Texas; two sons, Daniel Beddingfield and wife Ruby of Toronto, Canada, Andrew Beddingfield of Oklahoma City, Oklahoma; three daughters, Elise Barrett of Seattle, Washington, Sylvia Meyer and husband David of Oklahoma City, Oklahoma, April Beddingfield of McLeod, Texas; two step-sons, Josh Hiett and wife Holly of Vivian, Louisiana, Zach Hiett of Waterford, Connecticut; sister, Charlotte Barker of Orange, Texas; grandchildren, Kepler Barrett, Xander Meyer, Beatrix Meyer, Aura Joy Meyer; and a number of other relatives and a host of friends.
Funeral services will be 2:00 pm, Wednesday, August 3, 2022 in the Hanner Funeral Chapel with Pastor Dave Bailey officiating.
Visitation will be Tuesday, August 2, 2022, from 6 pm to 8 pm at Hanner Funeral Service.
Interment will be in Good Exchange Cemetery.
Guest registry is available at www.hannerfuneralservice.com.