JAMES SMITH
August 5, 2022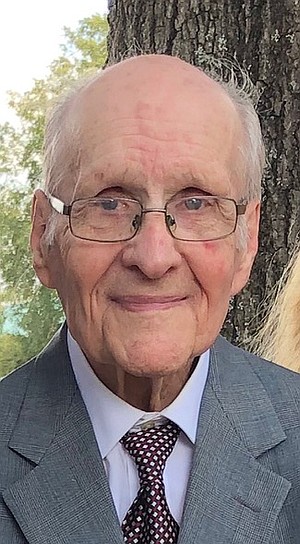 James Knox Smith passed away on Monday, August 1, 2022 in Houston, Texas surrounded by family.
JK was born in Texarkana, Arkansas on August 24, 1928. He was one of twin sons born to Lucille and William Decker Smith, Sr. JK was a kind, thoughtful and gentle man who treasured his family.
He is preceded in death by his wife of 58 years, Jean Smith; mother, Lucille Smith; father, W. Decker Smith, Sr.; twin brother, W. Decker Smith, Jr.
He is survived by his daughters, Lesley Smith Johnson and Allison Smith Shoffner; son in law, John Shoffner; grandchildren: Emily Johnson, Caroline Johnson, Matthew Shoffner, Katherine Shoffner and Lily Shoffner.
Services will be held at 10:30 AM on Monday, August 8, 2022 at Texarkana Funeral Home with a visitation one hour prior to the service at 9:30 am at the funeral home in the chapel.
Burial will be at Hillcrest Memorial Park under the direction of Texarkana Funeral Home, Texarkana, TX.
In lieu of flowers, please send memorials to: Home Vitality Care, 10924 Grant Road, #611, Houston TX 77070-4445 or to: First United Methodist Church, Texarkana, Arkansas.