Clemia Thomas Huey
August 12, 2022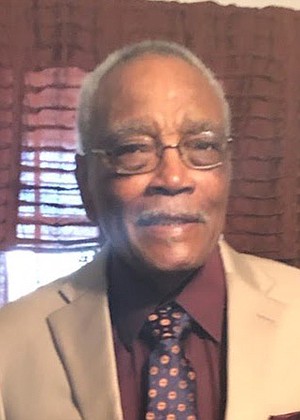 Reverend Clemia Thomas Huey was born in Leary, Texas on July 22, 1932, to Connie Huey and Dorothy Brown Huey. Upon his passing, he was 90 years old and had just celebrated his birthday several weeks prior.
Reverend Huey was preceded in death by his parents (Connie and Dorothy), his wife of 49 years Georgia T. Huey, two of his sons Clemia T. Huey, Jr. and Victor Wayne Huey, and one son-in-law, J.D. Hooks, Jr.
Those left to cherish his memory are four daughters Debra Hooks (Ray), Dorothy Hooks, Angela Rowden (Darrell), and Thelma Reeves (Charles). He leaves one son, Tony M. Huey, Sr. (Linda). He also leaves one special niece, Juanita Barlow, and her mother Sarah Henderson, and one daughter-in-law, Wanda Huey. Additionally, Reverend Huey leaves 14 grandchildren, 18 great-grandchildren and 4 great-great-grandchildren to carry-on his legacy. Reverend Huey also leaves a host of other friends and family members that he cherished.
Services will be held for Reverend Huey on Saturday, August 13, 2022, at 2:00pm. The location is Canaan Baptist Church, 1002 Laurel Street, Texarkana, AR 71854.
Services will also be livestreamed on the Southwest District Facebook page as well as the Canaan Baptist Church Facebook page.
Interment at Chapelwood Memorial Gardens, 1001 S. Kings Hwy, Texarkana, TX 75501.