Nelda Fay Moore
August 12, 2022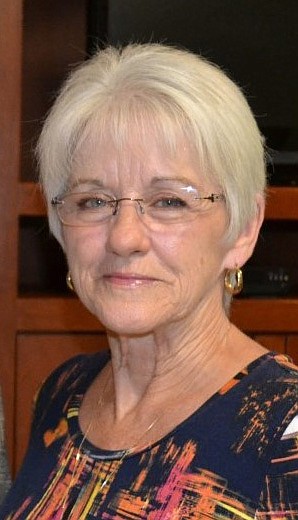 Nelda Fay Moore, age 70, of Texarkana, Arkansas went home to her Lord and Savior on Tuesday, August 9, 2022. Nelda was born on October 3, 1951, in Texarkana to William Otis and Ella May Skinner Benson. She was a lifetime resident of the Texarkana area. She was a former property manager and a homemaker. She was a member of Texarkana Reformed Baptist Church.
Nelda was preceded in death by her parents and first husband, Jerry Garner.
She is survived by her husband, Roger Moore of Texarkana, Arkansas; one son, Bradford Garner and his wife, Michele of Emmet, Arkansas; one stepson, Brian Moore and his wife, Melinda of Genoa, Arkansas; one stepdaughter, Angela Little and her husband, John of Texarkana, Arkansas; one brother, Larry Benson and his wife, Connie of Texarkana, Texas; and a special nephew, William Hall. She is also survived by her first husband's brother, Mike Garner and his wife, Connie of North Little Rock, Arkansas.
Nelda loved people unconditionally, was very outgoing, and never met a stranger. She loved her grandchildren and adored her 15 great-grandchildren who adored her as well. She loved watching and feeding the many birds which frequented her ridge above Fox Pen Lake, and watching the sunset from her beautiful vantage point. In her remaining years, Nelda held a strong bond with the little dog who showed up out of nowhere. She named her Girlfriend and devoted friends they were.
The family would like to thank all the loved ones who prayed for her during her courageous battle. The hundreds of prayers offered by Church Family, friends, and those who never met her. Thanks to the doctors and nurses who helped her along the way, too many to mention but the Lord knows who you are.
The battle is over and the prize is hers! Romans 8:28
Arrangements are under the direction of Texarkana Funeral Home, Arkansas.
Memorials may be made to First Choice Pregnancy Center, 602 Main, Texarkana, Arkansas.