CELITA BROUILLETTE
February 17, 2022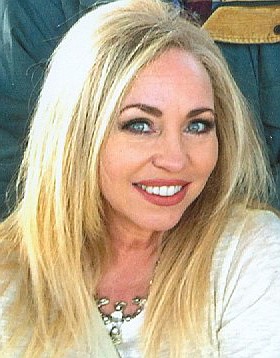 Celita Ann Brouillette, age 58, of Texarkana, Texas, died Monday, February 14, 2022 in a Houston, Texas hospital.
Mrs. Brouillette was born June 25, 1963 in Texarkana, Texas and was a Barber and a Christian.
She was preceded in death by her husband, Dave Brouillette; her father, Bennie Latham and by one brother, Bennie Gail Latham.
Celita was the most precious spirit in all of life's roles she had. The most loving mom, precious daughter, sweet sister, doting Grammy and best of friends. Her gifts of talents were abundant with a voice of an angel, phenomenal cook, talented barber and an exquisite eye for decorating and detail. Her contagious laugh and encouraging words will be missed and cherished. Love, laughter and life radiated from her, and she leaves behind a beautiful legacy.
She is survived by her mother, Mary Latham; one daughter and son-in-law, Dea and Phillip Gerth of Texarkana, Texas; one son, Brooks Brouillette of Texarkana, Texas; four brothers, Ronnie Latham, Don Latham, Mike Latham and Steve Latham all of Texarkana, Texas; two grandchildren, Kylee Gerth and Roman Gerth and a number of other relatives and friends.
Services will be held at 1:00 P.M. Monday, February 21, 2022 at the Chapelwood Funeral Home Chapel with Rev. Orville Farren officiating. Burial will be in Chapelwood Cemetery.
The family will receive friends at the funeral home Sunday afternoon from 3-5 P.M.