JOHNNIE RUMSEY
February 17, 2022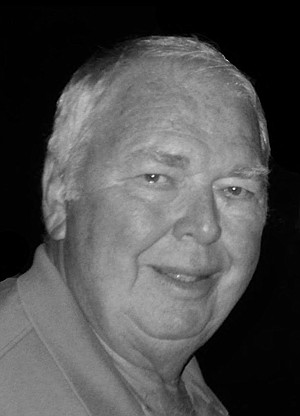 Johnnie Floy Rumsey, 80, died February 15, 2022. He was born March 19, 1941 to Floy and Maxine Rumsey. Growing up in Wake Village, he graduated from Texas High and attended Texarkana Junior College before graduating from East Texas State University. He married Julia Ann Bull August 23, 1963, and they remained married for 58 years. Johnnie built his life in Arlington, Texas where he worked in the aerospace industry for 34 years. Throughout his career, Johnnie felt privileged to participate in several special projects. Upon retirement, Johnnie and Julia returned home to Texarkana.
He served as a deacon for many years at First Baptist Church in Arlington, TX, as well as teaching a Men's Sunday School class. His faith played a central guiding role in his life.
Johnnie was deeply devoted to his family, and although work required him to travel extensively through the years, his family remained his top priority with him rarely missing any opportunity to support and encourage his kids in all their many activities. His favorite role was "Pop Pop" to granddaughter, Nora.
He was preceded in death by his parents, his sister, Eva Morgan, and brother, George Rumsey. He is survived by his beloved wife Julia, son and daughter-in-law, Gary and Melissa Rumsey of Wills Point, Texas; son, daughter-in-law and granddaughter, Bryan, Sherry and Nora Rumsey of Helotes, Texas; and daughter, Joy Rumsey of Dallas, Texas. He is also survived by his sister-in-law, Judy Rumsey of Atlanta, Texas; brother-in-law, Buck Morgan of Wake Village, Texas; sister-in-law and husband, Susie and Wallace Watkins of McKinney, Texas; and numerous nieces, nephews, and cousins.
In lieu of flowers, donations may be made to Mission Arlington, the American Heart Association, or the American Diabetes Association.
Funeral services will be at 1:00 PM, Saturday, February 19, 2022 at Texarkana Funeral Home-Arkansas with Dr. Wallace Watkins officiating. Burial will be at Sylverino Cemetery.
The family will receive friends at the funeral home Friday evening from 5 until 7 PM.
Register online at www.texarkanafuneralhome.com.