Etoil Pyle
January 13, 2022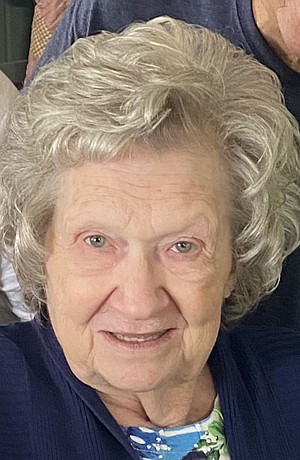 Etoil Lundy Pyle, age 90, of Morrilton, Arkansas, formerly of Bloomburg, Texas, went to be with the Lord peacefully with her family at her bedside Tuesday, January 11, 2022 in a Morrilton, Arkansas adult care facility.
Etoil was born September 26, 1931, in Miller County, Arkansas, to Sam and Cecil Lundy. She was a Homemaker and a Baptist by faith. She enjoyed all kinds of outdoor activities but especially enjoyed working in her yard. She was preceded in death by her husband, Hartford Pyle; brothers, Olan Lundy, and Adrian Lundy; and a sister, Elois Kennedy.
She is survived by her daughters, Janice Kindrick and husband Garry of Morrilton, Arkansas, Debra Tue of Austin, Texas; grandchildren, Jennifer Carlisle of Austin, Texas, Jessica Martinez and husband Edgar of Austin, Texas, Dr. William C. Kindrick and wife Kristi of Fort Smith, Arkansas, Candice Simpson and husband Elliott of Fayetteville, Arkansas; eleven great-grandchildren; one great-great-grandchild; and a number of other relatives; and a host of friends.
Funeral services will be 11:00 am, Saturday, January 15, 2022, in the Hanner Funeral Chapel, with Randy Kennedy officiating.
Visitation will be Saturday, January 15, 2022, from 9 am, to 11 am, at Hanner Funeral Service.
Interment will be in Macedonia Cemetery, Doddridge, Arkansas.
Guest registry is available at www.hannerfuneralservice.com.