Shirley Ann Clements
January 13, 2022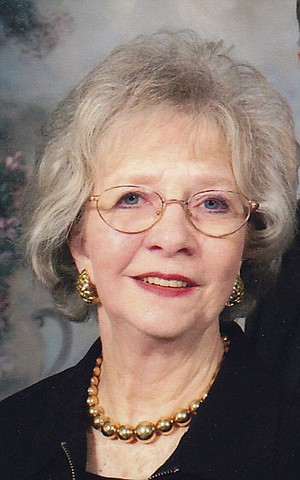 Shirley Ann Clements, age 87, of Atlanta, Texas, went to be with the Lord, Wednesday, January 12, 2022 in a local nursing home. She was born November 27, 1934 in Marshall, Texas to Bernard and Edna McNeil. Shirley was a member of First Baptist Church, Atlanta and was an avid gardener. She was charter member of the Amity Study Club and a talented seamstress. Shirley enjoyed traveling and boating on Caddo Lake and Red River, but her real passion was her children and grandchildren.
She is preceded in death by her parents; sister, Norma Jean Gholson; and three very special caregivers, Stacy Taylor, Opeline Stephens and Dorothy Ivy.
Shirley is survived by her husband of 67 years, Jay S. Clements of Atlanta, Texas; one son, Jay S. Clements, Jr and wife Gina; four daughters; Charlotte Major and husband Tim, Sharon Thomason and husband Royce, Cathy Clements and wife Holly Anson, Angela Grissom and husband Randy, all of Atlanta, Texas; ten grandchildren; eighteen great grandchildren; one special niece, Lisa Jean Gholson Thompson; a number of special caregivers, Chasity Armstrong, LaToya Wells, Arlynne Wells, Michelle Havard, Nola Giles, Janet Adams, June Head, Brenda Maracelli, Sharaye "Shay" Richardson, the staff of Golden Villa, Heritage Hospice, Dr. Richard Hozdic; and a host of other family and friends.
Graveside services will be at 2:30 pm, Saturday, January 15, 2022, under the direction of Hanner Funeral Service, at Pine Crest Cemetery, with Don Crutcher officiating.
Visitation will be from 1:00 pm to 2:00 pm, Saturday, before the service, at Hanner Funeral Service.
Guest registry is available at www.hannerfuneralservice.com.