CRYSTAL SMITH
July 14, 2022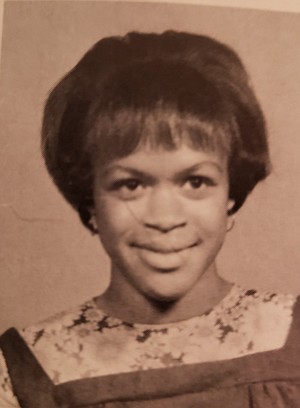 Crystal Ann Smith, 71, of Texarkana died on Thursday, June 16th at her residence. She was born on August 29, 1950 in Texarkana, Texas to Alma Delois Smith. She accepted Christ in her life at an early age and was baptized at the Mt. Pisgah Baptist Church. She was the eldest of two children and raised by their grandmother, Mrs. Florence Smith.
After graduating from Macedonia High School in Texarkana, Crystal moved to Los Angeles, CA. She worked for the United Air Lines as a ticket attendant and years later she moved back to Texarkana.
Crystal was preceded in death by her daughter Demtria Smith, her mother Alma D. Smith and her grandmother Florence Smith.
She leaves to cherish her memories her brother Larry D. Smith (Mary), Wake Village, TX; her niece Ashley Smith of Dallas, TX; three nephews Larry D. Smith of Dallas, TX, Larry Veil Duckett and Asher Smith of Texarkana, TX and a host of cousins and friends.
A memorial service will be held on July 16th at 11:00 a.m. at the Hickory Hill Baptist Church with Rev. Dr. James O. Hood officiating. Online registration is available at haynesmortuary.com.