Lily Alexander Beasley
July 14, 2022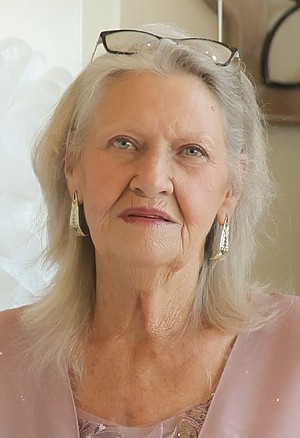 Lily Alvania Alexander Beasley, age 72, of Jacksonville, Texas was welcomed home by her heavenly Father on July 12, 2022. Lily was born on September 02, 1949 in Miller County Arkansas.
Lily loved being outside in God's wonderful creation. She enjoyed growing flowers and spent time admiring and sharing their beauty. She also had a passion for traveling to find antiques. Lily had a big heart and loved her family dearly. Her voice was soft, yet always passionately conveying her love for everyone.
Lily is survived by her daughters Tonja Gardner-Ishbib, and husband Mazen of Dallas, Texas, Debra Gardner of Austin, Texas and Lily Ann Gardner of Jacksonville, Texas; brothers Tyman Alexander and wife Euna of Atlanta, Texas and Roger Dale Alexander of Corpus Christi, Texas; sister Jean Finley of Texarkana, Texas; grandchildren Summer Ishbib of Dallas Texas, Adam Ishbib, Aleena Ishbib, Tala Ishbib, Taleen Ishbib and Ahmad Ishbib; and numerous nieces and nephews.
Lily is preceded in death by her husband Jerry Beasley; daughter Angela Joy Gardner; brothers Paul Alexander, O'Neal Alexander and infant John Lee Alexander; sisters, Bonnie Stout and Sylvia Laverne Lachowitzer; father Pearlie Alexander; mother Mamie Alexander; previous spouse and father of her children, Freddie Ray Gardner.
Visitation will be Friday, July 15, 2022, from 6 pm to 8 pm at Hanner Funeral Service.
Funeral services will be 2:00 pm Saturday, July 16, 2022, at Macedonia Baptist Church, with Shane Campbell officiating.
Interment will be in Macedonia Cemetery.
The family would like to give a special thank you to Heart to Heart Hospice for providing wonderful care during a difficult time.
Guest registry is available at www.hannerfuneralservice.com.