RUBY STINGLEY
July 14, 2022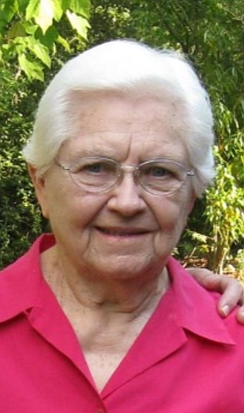 Ruby Duren Stingley of Atlanta, Texas passed away Sunday, July 10, 2022 at a Rusk, Texas nursing home. She was 98. Ruby was born September 17, 1923 in Malta, Texas to Luther and Paralee Ross Duren, the third of nine children. She graduated from James Bowie High School in 1941. Ruby married James Stingley in 1955 and their family moved to Atlanta, Texas in 1960 when her husband became the Atlanta Junior High principal. She worked as the secretary at Atlanta Junior High and the Cass County Special Education office for twenty years before retiring in 1990. She loved her cats and Baylor University, having watched seven family members attend college there including a daughter, son, and grandson. She was a member of First Baptist Church, Atlanta, Texas and was a faithful worker in the church nursery for 53 years.
She is preceded in death by her husband James Stingley and daughter Alisa Stingley. She is survived by a son, Kevin Stingley and wife Valli, of Rusk, Texas; two grandsons, Jim Stingley and fiancé Linda, of Jacksonville, Texas, and Vijay Stingley of Louisville, Kentucky. She is also survived by two sisters, Ouida Lann and Lessie Pirtle, and two brothers Lonnie Duren and wife Jerolyn, and Max Duren; and two sisters-in-law, Becky Stingley Johnston and husband Doug, and Nina Stingley Goldman; and her dear friends Jerry and Helen Pool and Anita Runnels.
Graveside services will be 10:30 am, Friday, July 15, 2022 at Hillcrest Memorial Park with her grandson, Jim Stingley, officiating.
Visitation will be 9:00 am to 10:00 am, Friday, July 15, 2022 at Hanner Funeral Service.
Special thanks to the staff at Wesley House in Atlanta, Texas, and Cherokee Trails Nursing Home in Rusk, Texas. Donations may be made to the Atlanta ISD Education Foundation in her memory
Guest registry is available at www.hannerfuneralservice.com.