Mary Kathryn Hatton Young
June 1, 2022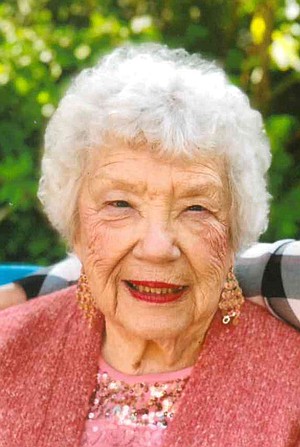 Mary Kathryn Hatton Young, age 93, of Texarkana, Texas, went home to be with her Lord and Savior on Sunday, May 22, 2022, in a local hospital.
Mrs. Young was born May 11, 1929, in Chillicothe, Ohio, to Ellis B. and Aileene Kelly Hatton. She was a member of First United Methodist Church, Texarkana, Texas, and many other organizations. She was a retired kindergarten schoolteacher and had won Teacher of the Year in 1989. She was an example and influence to many children throughout her career. She loved to have parties and entertain in her home, and she also traveled to every state except Hawaii. She was preceded in death by her husband, Robert Lewis Young, and one daughter Barbara Cannedy.
She is survived by two sons, Robert E. Young and wife Tammy of Ft. Worth Texas, Michael A. Young and wife Paula of Wake Village, Texas; one daughter Kathryn Kelly Smith and husband Tommy of Texarkana, Arkansas; and one son-in-law, Bruce Cannedy of Texarkana, Texas, six grandchildren, Tyler L Smith, and his wife Courtney, Lindsey A. Jester and husband Freddie, April M. Young, J. Chris Young and wife Katie, Brittany N. Rogers and husband Jason, Ashley M. Lybrand and her fiancé Eric, twelve great-grandchildren, Kinley Smith, Kaylee Smith, Adalynn Jester, Lane Jester, Aliya Jester, Jaxon Rogers, Jase Rogers, Gabriel Lybrand, Josiah Lybrand, Simeon Charles Lybrand, Gauge Young, and Kyla Clinton; Special Cousins, Dr. Peter Kelly and wife Barbara, Robert V. Kelly and wife Ginny and a host of friends and other relatives.
The family will receive friends at the Texarkana Funeral Home, Arkansas Saturday, June 4, 2022, from 4:00 to 6:00 P. M. Memorials may be made to the Shriners Hospital for Children, 2900 Rocky Point Dr. Tampa, Florida 33607-1460.
Register online @ texarkanafuneralhome.com.