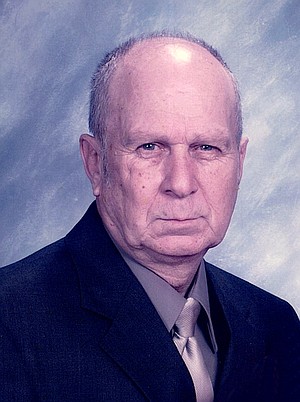 Albert Warren Akin, age 79, of Texarkana, AR. passed away on Monday May 30, 2022, at his home.
Mr. Akin was born February 22, 1943 in Fouke, AR. to Marjorie and Ross Akin.
Al left behind his beloved wife of 34 years, Doris Akin, three daughters, Janet Akin, Pam Bransford, and Ginger Akin Allen, all of Texarkana; two step-sons, Bob Stanton and wife Dianne, and Earl Stanton and wife Amanda; one sister Avis Stiles of Bloomburg, TX.; and numerous grandchildren, great-grandchildren and other relatives.
Mr. Akin was a diesel mechanic and owner of Akin's Small Engine Repair Service. He loved his family, hunting, fishing and pulling pranks.
Al was preceded in death by his first wife Jeri Lynn Akin; his father and mother Ross and Marjorie Akin,; brothers Curtis, Stanley, and Leon Akin; and sister Mary Claudine Beckham.
Services will be held at 10:30 AM on Wednesday, June 8, 2022, at Texarkana Funeral Home Chapel, 3515 Texas Boulevard, Texarkana, TX with Rev. Chris Hooten and Herb Davison officiating. Burial will be in Hillcrest Memorial Park, Texarkana, TX.
Visitation will be held on Tuesday, June 7, 2022 from 5 – 7 PM at the funeral home.