Jeanie Lea Morgan-Wheat
June 7, 2022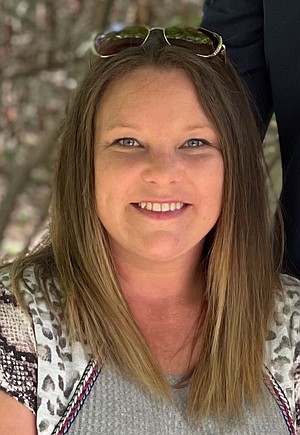 Jeanie Lea Morgan-Wheat, age 40, went to be with Jesus on Thursday, June 2, 2022.
Jeanie was born January 24, 1982 in Texarkana to Chuck Morgan and Debra Rogers. She was a Baptist. Jeanie enjoyed softball, the outdoors, going to the lake, but most of all, loved watching her boys play sports. She was a wonderful mother and aunt.
She is survived by her three children, Lathan Morgan, Guy Wheat III "Bubba", and Briana Wheat; her father, Chuck Morgan, all of Redwater, Texas; her mother, Debra Rogers of UK; one brother and sister-in-law, Jade and Charlotte Morgan; one sister, Michelle Heinrich, all of Texarkana; and a host of other relatives and friends.
A memorial service will be held at 10:00 A.M. Wednesday, June 8, 2022 at Redwater Baptist Church with Rev. Todd Reed officiating.
Online registration at www.batesfamilyfuneralhome.com.