JACKIE CHURCH
June 8, 2022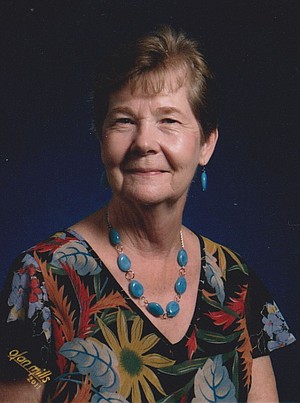 Jackie Ruth Church passed away June 1st, 2022 in her home surrounded by loved ones. She was born January 10th, 1944 in Emmet, Arkansas to Jack and Mary Cox.
She leaves behind five children; daughter Chris Lusk, son Michael Church, daughter Dottie Matthies, son Harry Church and daughter Janet Townsend, 11 grandchildren and 19 great grandchildren.
She was preceded in death by her husband Harry Church. She was a retiree of the Arkansas Department of Human Services after 45 years of service. She was an active member of the Order of the Eastern Star Texarkana Chapter No.78. She enjoyed her retirement by volunteering with Mission Texarkana and Salvation Army, traveling with friends and doting on those she loved. She was a member of the Cornerstone Baptist Church. Jackie loved to sew not only with her church ministry but also making clothes for her grandchildren and great grandchildren. She was loved by so many and will be missed by all who knew her.
Funeral services will be a private family arrangement.
In lieu of flowers the family is requesting donations be made in her honor to the Animal Care & Adoption Center of Texarkana where she encouraged adopting and rescuing pets.
Condolences may be left at www.eastfuneralhomes.com.