BILLY GIDDENS
June 16, 2022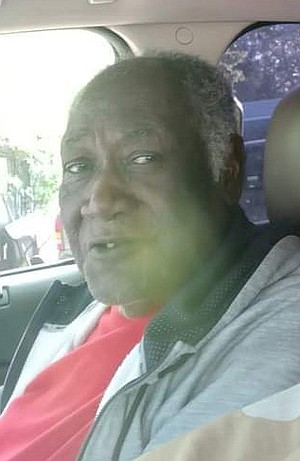 Funeral Service for 74 year old Mr. Billy Ray Giddens of DeKalb, TX who went to be with his Lord and Savior Jesus Christ, June 10, 2022 in Christus St. Michael Health System, Texarkana, Texas will be Saturday, June 18, 2022 at 2:00 pm at Beaver Dam Baptist Church, DeKalb, TX.
Interment-Martin Shiloh Cemetery, Clarksville, TX with Rev. Michael Gray, eulogist. Under the direction of Citizens Funeral Home, 500 E. Church Street, Clarksville, TX.
Condolences may be made at: www.citizensfuneralhome.com.
"Masks are recommended."
Billy Ray Giddens was the sixth child born to the late Ocie and Jerline Giddens on September 08, 1947 in Bowie County. Billy attended Marvin Pynes School, and Beaver Dam Missionary Baptist Church. Billy work career consists of working at Lone Star Ammunition Plant, City of DeKalb, and Shumaker Ranch. On June 10, 2022 Billy received his reward of eternal rest at Christus St. Michael Hospital. He was greeted at the heavenly gate by Son: Michael Murray; Grandson: Joshua Jones; Father: Ocie Giddens; Sisters: Euna F. Coleman and Leaster Giddens; Brothers: David S. Giddens, Clemmie Giddens, Ocie Giddens, and Bobby Giddens; Son-in- Laws: Ricky Wooten.
He leaves to cherish his memories, his loving mother, Jerline Giddens. Four children: Daughters-Yulonda Wooten- Clarksville, TX, Veronica Miller- Clarksville, TX, and Christi (Jeff) Edwards- Forney, TX; Crystal Hill- Chula Vista, CA. Brother: Curtis Giddens- Idabel, OK. Sister: Euna Vee Wright- Lubbock, TX. Sister-In-Laws: Brenda Giddens, TX, Carol Giddens- Coolidge, AZ. 13 grandchildren and 17 great-grandchildren. Special Friend, Lillie Brent of Clarksville, TX. Host of nieces, nephews, cousins, and friends.