ROBERT HUNTER
June 16, 2022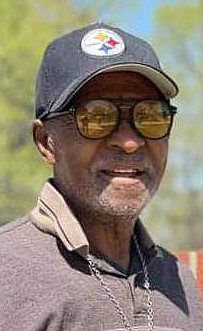 Robert "Buck" Hunter, 82, of Texarkana, Texas, passed away on June 8, 2022. Buck was born to the late Lillie Bell Hunter and Nelson Ray Howard, Sr on March 20, 1940 in Shreveport, LA.
He was a proud graduate of Dunbar High School, as well as a retired employee of International Paper. He was such an active member in his community that he and his late wife, Betty Faye Hunter, had a park in the Liberty-Eylau/Grandview community named after them.
He is survived by four sons, Robert K. Hunter, Sr. (Kim), Richard Hunter, Sr., Dennis Hunter and Craig Monroe (Kasey); two daughters, Charlotte Craver and Kathi Williams (Rufeno); brothers, Nelson Ray Howard, Jr., and Stephone Duncan; sisters, Delores Howard-Grace, Shirley Howard-Wesley, Thelma Howard, Retha Howard and Stephanie Duncan-Hutchinson; aunts, Modene Taylor and Brenda Howard-Stewart; sisters in law, Annie James, Mary Jones, Dessie Benton and Mickey Witcher and a host of grandchildren, great grandchildren and extended family and other relatives.
Visitation will be from 5 PM – 7 PM, Friday, June 17, 2022 at Haynes Mortuary. Homegoing services will be at 11 AM, Saturday, June 18, 2022 at Transformation Center, 1111 Hazel Street, Texarkana, Texas.