GAIL GILBERT
June 23, 2022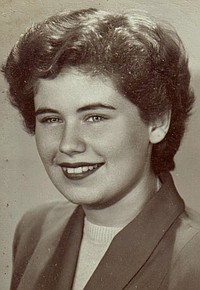 Dr. Gail Louise Gilbert, 84, of Texarkana, TX passed away June 22, 2022. Dr. Gilbert was born December 12,1937 in Blytheville, AR.
She graduated from Arkansas High School in 1955 and attended Texas Woman's University where she graduated in 1959. She then taught in Anchorage, AK. She returned to Texarkana to serve as Girl Scout Professional Worker and Camp Director for 10 years. Dr. Gilbert attended Texarkana College and received an Associate degree in nursing and traveled to Galveston, TX. to John Seally Hospital to work in Respiratory Intensive Care. She then traveled to Boulder, CO. to work at an Adventist Hospital. From there she moved to Colorado and continued her education at Metropolitan College of Denver to earn a B.S. Degree in nursing. She was then employed at Southern Arkansas University and continued seeking her education and received a Master's Degree from the University of Texas at Arlington. She returned to Colorado and was employed at the University of Southern Colorado and while there, earned tenured professorship, after 10 years of service. She had one year of service at Trinidad Jr. College and then enrolled in Texas Woman's University Doctoral Program. She returned south and was employed at Henderson State University, retiring in December of 1999. Prior to returning in December of 1999, she was awarded tenure and full professor status. After that tenure, she was an active member of Girl Scouting which included a 2015 Resident Camp Directorship.
She was preceded in death by her parents, Frances and W.B. Gilbert; grandparents, Ed L. and Hester Berry; C.A. and Eugenia Gilbert; aunt and uncle Malin and Emma Mitchell and uncle Ed L. (Sonny) Berry, Jr.
Survivors include sister, Genie Wright and husband Robert Lyndol of Texarkana; niece, Barbara Gail Wright of Texarkana; nephew, Jason Lyndol Wright of San Antonio, TX; great nieces, Natalie Katelyn Hale and Sarah E. Hale of Texarkana; cousins, Frances Louise Mitchell of Texarkana, Ginger Cullin of Kerrville, TX. and Edgar Gibson Berry of Bastrop, TX., Stacie Stevens Strickland of Richmond, TX. and Ty Gilbert of AZ.
Memorials may be made to Hospice of Texarkana, 2407 Galleria Oaks, Texarkana, TX. 75503.
The family will have a private memorial service at a later date.
Fond memories and expressions of sympathy may be shared at www.eastfuneralhomes.com for the GILBERT family.